Why GO FUND ME?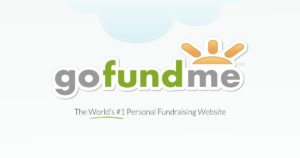 Social media comes up with some interesting ideas on occasion. Recently there was a discussion on people setting up a fund-raising site, such as "GO FUND ME" to pay for a loved one's funeral and support for those left behind.  It involved a young father who died unexpectedly in a car accident. This unfortunate family was dealing with the shock and grief of the loss of their loved one and had to now hold a fund raiser to get them through this devastating time in their lives. How sad.
Let's say this young man was 35 years old and in good health. He could have had a $100,000 life insurance policy for 39 cents/day with a 10-year term policy. Everyone can afford that.
Talk to your adult children, ask them if they have life insurance. Ask yourself if you and your spouse have life insurance.  Doesn't this make much more sense than asking people over the internet to help your family in one of the most difficult times of your life to please give money to cover expenses?
Contact your Sons of Norway Financial Benefits Counselor and take care of your family.
Ann Krause, FIC, LUTCF
Financial Benefits Counselor
Sons of Norway
701-720-2755
boat@srt.com