Who We Are
District 3 has over 7,000 members in 52 Lodges on the East Coast of the United States from Maine to Florida.  We offer the opportunity to make friends who share a common interest, learn and practice traditional Norwegian skills including:
rosemaling
woodcarving
Norwegian dancing
Norwegian language
while enjoying the many Lodge social functions and enjoying Norwegian delicacies.
Please spend some time visiting our web site to learn more about District 3 and what we have to offer!
Don't forget to visit the Land of the Vikings (LOV) page. District 3 members enjoy LOV, our cultural and recreational facility, located in the northeast corner of Pennsylvania. LOV is owned by the members of District 3 and operates year round, offering many opportunities for members and guests to enjoy this picturesque setting and to participate in seasonal activities. See the LOV page for more information.
Below are the newly elected board of directors of Sons of Norway District Three, installed June 9, 2018 at the 65th Meeting and Convention in Hauppauge, New York.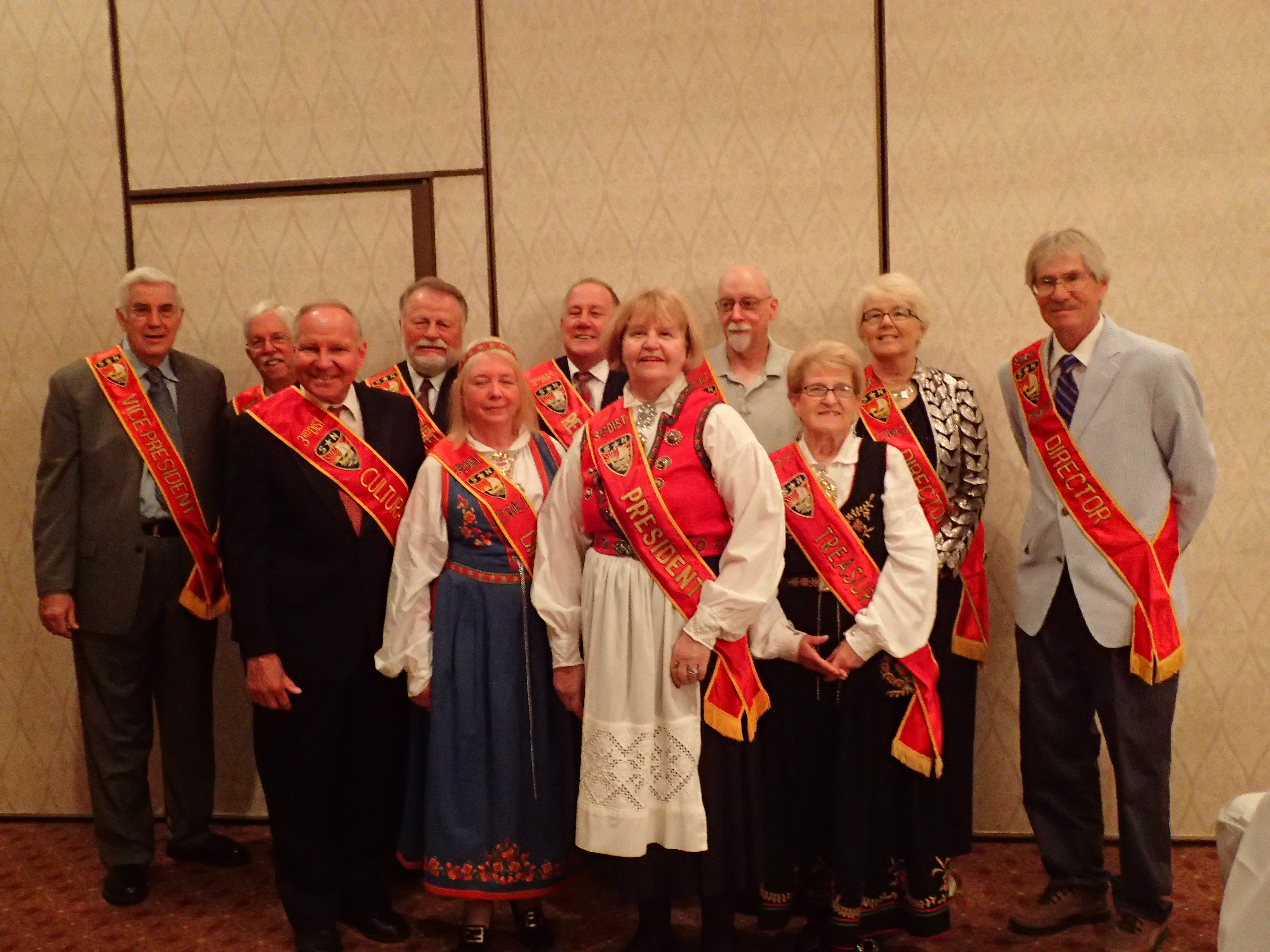 Front row from left: Andy Mathisen, Cultural Director; Elaine Breiland, Zone 1 Director; Kathy Dollymore, President; Kari Williams, Treasurer. Back row left to right: Stephen Helmold, Vice-President; Peter Hanson, Counselor; Audun Gythfeldt, Zone 3 Director; Paul Kornbrekke, Sports and Recreation Director; John Foss, Zone 2 Director; Ingrid Hammen, Zone 5 Director Alternate; Dirk Hansen, Zone 7 Director. Not pictured: Jim Dunagan, PR/Publicity Director; Arne Johnsen, Zone 5 Director.