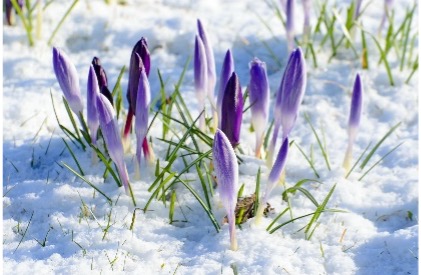 As I look out my window, I see the leaves of the crocus and daffy-dills peeking through the snow that is still laying on the cold, cold ground. A first sign of Spring and how happy I am to see it.
I find it almost unbelievable that we are 2 years since the beginning of the pandemic but am gratified to see so many lodges opening for meetings and programs. I recently was at Bondelandet lodge to install their new officers and it was wonderful to see how many came out for the meeting, a resurgence of interest in personal interaction so important to the human psyche.
Congratulations to all the new and returning officers. You all are to be commended for accepting the responsibility for your lodges. And to the members of the lodges – remember the officers and directors can't do it alone. YOU are a necessary part of the running of the lodge. Help when able, join the book club, language group, sunshine club, respond to requests for committee involvement. Many hands make light work…..
Spring is springing this month and are you as excited as I am for the resurgence. There are deadlines that became due at this time of year. Did your lodge submit the AFA Lodge activity report due Feb 15th? Remember this can be done online at FraternalsGive.org. Please do not take this form lightly, for it ensures that the order of Sons of Norway will keep its not-for-profit status. There are still 2 grants available for members if there is a need:
Helping Hands to Members – Disaster Relief
Helping Hands to Members – Medical Relief.
Look at the particulars at https://www.sofn.com/foundation/
Delegate reports ( https://3dsofn.org/wp-content/uploads/3D-Delegate-Report-Form-2022.pdf) should be mailed to 3D Secretary by April 1.
Remember to send me pictures of your gatherings so we can send to the Viking Magazine. We'll show the organization how wonderful it is to be in the "Tremendous Third."
Did you know that the Vikings did not have four seasons as we do today, they only had two seasons, Sumarr ( "Summer") and Vetr ( "Winter").
So, Happy Spring!!
Kathy