APRIL WAS CHARITABLE TRUST MONTH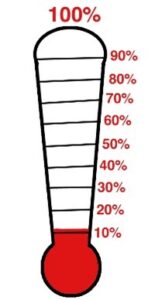 From Pete Hanson
The Charitable Trust is unique in Sons of Norway to our District 3. Responding to a fraternal and financial need in 1971 and for more than 50 years since, the Charitable Trust has provided modest support to District 3 members with subsistence critical to their physical, social and psychological wellbeing. The need could be as simple as helping with the very high cost of prescription drugs or it could be a little help getting back on your feet from a devastating loss. A beneficiary may only need assistance for a few months or sometimes a little longer.  Our donations are used to help those less fortunate, who simply cannot afford the basic essentials of life.                                                                                                                                              
It's a great cause, and I have been proud to be a part of it.
With the current state of the economy, it's become even more important to raise money to keep the good work of the C.T. going. Will you please consider a monetary donation to the Charitable Trust?  Individual and lodge donations, estate planning, and fund raisers, in honor of a birthday or other celebration or event, are ways to ensure the Charitable Trust keeps doing the good work it does.                                                                                                                                                                                
All funds have been and will continue to be invested appropriately to ensure protection and longevity.                                            
To learn more about the Charitable Trust please do not hesitate to reach out with any questions you may have now or in the future at counselor@3dsofn.org. 
  Beneficiary Ms. S wrote "I am writing this note to thank you for your financial assistance.  Without that monthly check I would have to move away from my grandchildren as well as my life-long home".
April has come and gone but the work of  The 3rd District Charitable Trust is a year long endeavor.  Please continue to support the CT as the year progresses.
New Newsletter Contest update!
Beginning now there will be a newsletter contest and all lodges will be eligible to win!
Simply, insert the exact statement; "Lodge name– Supports a Dementia Friendly Society" as a permanent part of your lodge newsletter's masthead.
Submit your newsletters to me, Dirk Hansen  hansenoaks@lowcountry.com   Submissions will be judged on prominence and overall appearance.  A $100 donation will be made to the 3rd District Charitable Trust in the winning Lodge Editors name.  Sorry, Southern Star is not eligible even though they have already begun to do this.
I am happy to report that this has really caught on.  So much so that it will be extremely difficult to choose a winner.  Helpful Hint:  To win it will take more that just displaying the declaration-it needs to really "pop".  Be sure to email me your entries.  Yes I do read them.  ED