MASTERPIECE's Atlantic Crossing covers some surprising and little-known history involving U.S. President Franklin Delano Roosevelt and Norway's Crown Princess Martha. Here is a little more about "The Atlantic Crossing"
Vital mission to Petsamo
In 1940, President Franklin D. Roosevelt directed that American Legion leave New York immediately and proceed to Petsamo in northern Finland. There, she was to embark the Crown Princess Märtha of Norway and her party and bring them to the United States, their homeland having fallen to the Germans the previous spring. Further, as Acting Secretary of State Sumner Welles reported to the United States Minister in Sweden, the President also desired that Mrs. J. Borden Harriman, the former American Minister to Norway, return in the same vessel. The transport would "likewise bring back to this country such Americans in Scandinavian countries as can be accommodated and as may not be able to return safely in any other way."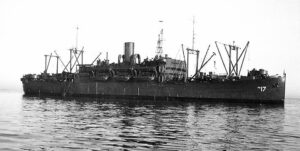 American Legion — her neutrality shown clearly by the U.S. flags painted prominently on her sides — sailed for Finland on 25 July, and reached Petsamo on 6 August, as scheduled. On the 15th, she embarked Crown Princess Märtha, and her three children, the Princesses Ragnhild and Astrid, and Crown Prince Harald. The Army troopship also embarked a host of American nationals and refugees from a variety of countries: Poland, Finland, Estonia, Latvia, Lithuania, Sweden, Norway, Denmark, Germany, and the Netherlands, the total number of people being 897. Among the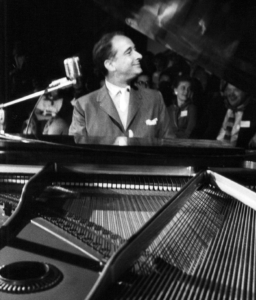 passengers was a young Danish comedian and musician, Victor Borge. The American Legation in Stockholm, Sweden, also consented to the embarkation of 15 "prominent nationals of American republics…including the Mexican minister…"
Unbeknownst to probably all but a handful of individuals, American Legion also took on board an important cargo during her brief stay at Petsamo. Before she sailed on the 16th, after an almost Herculean effort involving taking this special cargo by truck the entire length of Sweden, the transport loaded a twin-mount 40-millimeter Bofors antiaircraft gun, "equipped with standard sight, and accompanied by spare parts and 3,000 rounds of ammunition." The State Department had obtained the cooperation of no less than three governments to make possible the shipment of the Bofors gun: British, Swedish, and Finnish. The move had been made none too soon, for American Legion was the last neutral ship permitted to leave Petsamo.
American Legion sailed for the United States on 16 August, and reached New York, 12 days later, escorted the final leg of the voyage by several American destroyers. The transport unloaded the Bofors brought from Petsamo, whence it was shipped to Dahlgren, Virginia, where it would be tested, and ultimately adopted by the US Navy and produced domestically. Its installation in American warships from late 1942 proved a significant upgrading to the antiaircraft capability of the ships of the US Navy.
American Legion also played a significant role in the Pacific theater most notably during the Guadalcanal  landing.
American Legion was built for the United States Shipping Board (USSB), one of the planned World War I troop transports converted before construction into passenger and cargo vessels, the Emergency Fleet Corporation Design 1029 ships. The ship was laid down as Koda and perhaps assigned the name Badger State at one point, but renamed American Legion before launch and one of only a few of the design not taking a state nickname. Originally operated by the USSB's agents and the Munson Steamship Line the ship saw commercial service until laid up 13 March 1939.
American Legion was formally transferred to the War Department for use as an Army transport on 19 December 1939 operating as USAT American Legion until transfer to the Navy 22 August 1941. The Navy commissioned the ship USS American Legion initially classifying the ship a transport with hull number AP-35. On 1 February 1943 the Navy reclassified the ship as an attack transport (Harris-class attack transport) with hull number APA-17. American Legion decommissioned on 28 March 1946 and was sold for scrap 5 February 1948.