Fra Presidenten, Kathy Dollymore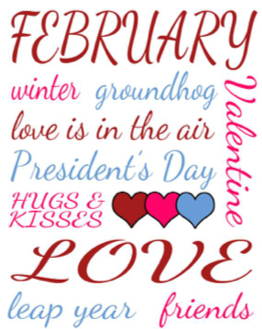 Welcome February. The days are getting longer, the sun is coming up earlier. Here in the Northeast, it has been a pleasant winter season – so far, knock on wood. I actually see sprouts sticking out of the ground for my tulips. What a way to confuse us, Mother Nature.
Has your lodge held their installation ceremony (or planning to this month) Thank you and congratulations to all of our new and returning officers.  Remember, it will take everyone working with these officers to continue to be the great lodges I know you are.  There may be new ideas and maybe some proposed changes but the changes may be positive and make our organization better. Why not give them a try?
This is Sons of Norway's 125th Anniversary and the District has chosen the Alzheimer's Association as a cause. We WILL raise $12,500.00 as our commitment to our members and community. This exemplifies one of the core values of SON. Please do your part as a lodge or individual, and a big THANK YOU for your generosity and support.
If you haven't voted on your convention delegates, I hope it's on your agenda for your next meeting.  Our District Convention is one of our most important events of our two-year cycle.  We have business to conduct and your lodge needs to have their voice heard and be counted.  In addition to the business, there will be great fraternal events and some educational events so please make sure your lodge is represented.   Perhaps the best part will be to meet old friends and make new ones.  There is information about the convention on our 3dsofn.org web site. Remember if your lodge plans on offering resolutions they will need to use the new format listed on the 3dsofn website.
Have you heard about the new products from the Insurance Department? The Insurance department has come out with some excellent new ones. Check them out, they might make for good recruitment/ retention items.
Due March 1: Domestic Scholarships for United States citizens studying in the United States. Many individual lodges and Zones offer Scholarships for their members or family members. February is the month to get all your information together and get the paperwork done and mailed. If you want to know more or which lodges/zones have scholarships, contact your Zone Director for more information. Visit the International Sons of Norway website to download all the information you need. The International Lodge also uses the Foundation Grants for disaster funding. When disasters strike the foundation sends money to members in need of help. And, please note, the Third District has its own Charitable Trust, which helps members in need of financial assistance, whether a onetime grant or monthly stipend.
Congratulations to the 18 lodges in District 3 who met their membership goal.
(goal # – actual recruitment #)
3-428 Washington Washington, DC   33 –  54
3-433 Scandinavian Heritage Soc, Rochester, MN    6 – 6
3-439 Pleasant Point Point Pleasant, NJ   4 – 7
3-475 Lauderdale Ft Lauderdale, FL   7 – 21
3-476 Troll Mahopac, NY   6 – 8
3-501 Vikingworld Orlando, FL   4 – 7
3-506 Norumbega Boston, MA   19 – 28
3-514 Gulfstream, Fort Pierce, FL   9 – 18
3-515 Tampa Bay, Tampa, FL   5 – 5
3-522 Hampton Roads Norfolk, VA   17 -28
3-541 Gateway To Florida, Jacksonville, FL   14 – 14
3-545 Morgensolen, Beverly, MA   4 – 8
3-555 Restauration, Media, PA   5 – 12
3-562 Suncoast, Clearwater, FL   5 – 8
3-566 Bernt Balchen, Rowlands, PA   9 – 9
3-630 Southern Star, Myrtle Beach, SC   7 – 10
3-675 North Carolina Vikings, Raleigh, NC   5 – 12