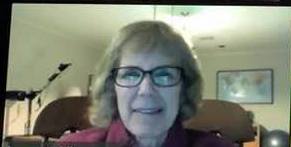 Dear Lodge Secretaries,
Hilsen! There really is not much new news for you at this time, but there are a few items to note. Tusen takk for all that you do for your Lodge! Have a happy summer!
Jeanne Addison
Location of Forms
Visit the Sons of Norway website to access a wide variety of lodge forms and governing documents. You must log in with your SOFN username and password to access these files.
Several forms are also available on our website.
New Secretary and New Editor
Roberta Baine is the new Secretary for Fredriksten Lodge replacing Barbara Vaughn who moved. Mildred Noonan is Fredriksten's Editor. Please update your Directory listing with their names and contact information.
Roberta Baine, 2318 Terwood Road, Huntingdon Valley, PA 19006-5509
(224) 489-8405         uffda0914@yahoo.com
Mildred Noonan, 5100 Convent Lane, Apt. 207, Philadelphia, PA 19114-3112
No phone              twonoonans@msn.com
Lodge Membership Reminders
1) According to Sons of Norway, all lodge officers must pay their current membership dues in order to continue being officers.
2) On printed, paper lodge membership applications, there is a section requesting a credit card number.  Cross that section out on your forms, if your lodge still has some paper applications.  It is no longer to be used.  The only way that new members can pay their membership dues by credit card is by going to the Sons of Norway website and registering online. This change is being done for credit card security reasons. If a new member or renewing member wants to use a paper application, they must write a check payable to "Sons of Norway".
Tubfrim
The program continues, but there will be no prize travel vouchers as in the past. The Third District's Tubfrim Chairperson is Kjell Kittilsen. You can reach him by mail at 871 70th Street, Brooklyn, NY 11228 or by phone at 718-680-4684. The Sons of Norway website has information about Tubfrim.
Nominations and Fall Elections
Two years ago Sons of Norway Headquarters requested that ALL lodges have their biennial elections in November (prior to December 1), so that the D-63 Officer Update Forms are completed with the names and contact information of the new officers who begin their term in January.
If this is the election year for your lodge, make sure that your lodge is organizing nominations in September and October.
Some lodges have adopted "C0-positions," or committees for a position, if it is difficult to fill that position.
 Anniversaries
Nordkap's 100th Celebration – October 2, 2021, noon – 4 PM, Martins Valley Mansion, 529 Cranbrook Road, Cockeysville, Maryland 21030
Bla Fjell (25)
Faerder (110)
Gulfstream (50)
Hudson Valley (75)
Noreg (65),
Restauration (45)
Scandinavian Heritage Society (75)
Tampa Bay (50)
Let me know if there is a special event planned for the Lodge anniversary.
 2021 Third District Directory
There are still 15 directories available for sale at $7.00 each. First come, first serve. If you would like to purchase more for your officers, contact Jeanne Addison, JLAnorge@aol.com, 1574 Rosewood Lane, York, PA 17403 and make your check payable to "Sons of Norway District 3" with "directories" printed in the memo area.
 Fraternal Funds
Think about whether your Lodge would like to apply for Fraternal Funds. These funds are given for lodge cultural activities that have already occurred and are voted upon at the Fall and Spring Third District Board Meetings.  The next time the Board will vote on requests is October 2021.  The Fraternal Funds form is available here and on our Forms and Downloads page.  Receipts must accompany the form.  Any lodge cultural expense, even the cost of a Zoom contract, can be reimbursed partially or fully by Fraternal Funds.
Lodge Bylaws
Check with your Lodge officers that your Lodge Bylaws are up-to-date. Sons of Norway is requesting that lodges periodically check their Bylaws. This is a good time to do it. There is instructions and a  Bylaws Change Template form #125 on the Sons of Norway website under Administrative Resources/Forms that must be used.    Your lodge should add a provision for doing lodge voting and business by electronic means and this can be placed in the Miscellaneous section of the template.
Lodge Record Retention Guidelines from Sons of Norway Headquarters
 To be Kept in Perpetuity
Lodge Charter
Lodge Bylaws

Lodge or District Building Association's financial and original records (such as articles of
incorporation and charter) if applicable

Lodge Seal Embosser ( if the lodge has one)
Lodge Scrapbooks
Secretary's Minute Book *
Membership Roster *

Membership Record Book(s) (3-ring binder(s) with complete, current individual membership
record sheets for current members) *
Seven Years
D17 Annual Financial Statement
Treasurer's Cash Book*
Financial Secretary's Cash Book*
Cancelled checks, bank account statements
Data filed with state/provincial taxation agencies
990 Tax Forms
Two Years
Treasurer's Record of Bills*
Membership Records of individuals who left the organization (suspended or cancelled) two or more years ago.*
One Year
Treasurer's copy of the Financial Secretary's Report to Treasurer*
Financial Secretary's copy of above report*
Lodge copy of Membership Applications *
*In many lodges, the forms marked with an asterisk are no longer being utilized. That information may be kept in a different format, such as on a computer spreadsheet. Don't be concerned if your lodge doesn't have some of these specific forms in its collection.
2022 International Convention Update from Marci Larson, International Secretary
International President Ron Stubbings has shared this information:
The convention will be held August 31 – September 1, 2022. First-time delegates arrive for training on August 30. Delegates will depart September 2.
Here is the information about the venue—be sure and take the virtual tour of the hotel on its website. It looks like a lovely place for a Convention or vacation!
Omni Viking Lakes Hotel
2611 Nordic Way
Eagan, MN 55121
2022 District Lodge Meeting and Convention
Mark your calendars. The date has been set, and conventions are always fun and a great way to meet other Sons of Norway members! Each lodge may send a certain number of delegates to the meeting, and non-delegates can attend the Convention. The number of delegates your lodge is entitled to send will depend on the lodge's membership number on December 31, 2021. Sons of Norway will let us know shortly afterwards.
Here is a welcome letter and update from the convention committee:
UPDATED INFO
2022 District 3 Convention
June 10 -13, 2022*
(Friday – Monday)
 The members and leadership of the award-winning Gateway to Florida Lodge in Jacksonville, FL, are pleased to host the 2022 District 3 Convention.  We are no strangers to planning and implementing conventions, having successfully hosted the 2014 International Convention, only the second time for a Florida lodge to do so in Sons of Norway history.  We have a strong and diverse membership and have been recognized several times as the District 3 Large Lodge of the Year. We are consistent performers in membership growth and retention and have achieved SON recognition in many membership campaigns.  We also have a very active Viking boat program participating in the long-running Florida Regattas and in many annual Light Parades held in north Florida, which have given both our lodge and Sons of Norway exceptional visibility and name recognition.
Since the 2020 district and international conventions were suspended until 2022 because of the worldwide pandemic which necessitated extensive lockdowns of businesses, we met with the hotel in the fall of 2020 to revisit plans for 2022. We continued frequent communications with District President Kathy Dollymore and our committees and key volunteers are in place.  We have re-selected the Doubletree by Hilton Jacksonville Riverfront situated on the banks of the St. Johns River in downtown Jacksonville.  As stated in previous communications, the hotel has 293 well-appointed rooms with walkout balconies, including 33 suites; 100 percent non-smoking; wireless high-speed internet access available throughout the hotel; 40-inch flat panel television in each room; Crabtree & Evelyn bath products; 24-hour fitness studio; outdoor riverfront pool; several dining options including Ruth Chris Steakhouse; a lobby lounge and many other amenities.  Bellmen, valet and self-parking are available. The hotel does not have a shuttle, so those flying into the Jacksonville Airport will have to use Super Shuttle or another car service.
Room rates remain the same: standard, $124; riverfront, $144; Jr. Suite $164.  The current tax rate is 13 percent.
Parking: The daily self-parking rate of $12 has been waived to zero; daily valet parking is $20 plus 7 percent tax.
Tentative Schedule
Thursday, June 9:  District Board arrives
Committees may arrive
Friday, June 10:  Delegates arrive
District Board meets Friday morning
Golfing provided either Thursday or Friday morning depending on interest
Memorial Service at 5 p.m. (hotel)
President's Welcome Reception/Evening 6:30-10 p.m. (hotel/poolside)
Sat., June 11: Business session from 8:30 a.m. – 4:30 p.m.
AM & PM coffee breaks with Scandinavian goodies
Lunch in Ruth Chris steakhouse (included in registration)
Lodge event
Viking Auction
Sunday, June 12:  Business session continues, 8:30 a.m. – until business is concluded.
AM coffee break with Scandinavian goodies
Lunch –on your own
Installation 5 p.m.
Reception (cash bar) 6 p.m.
Grand Banquet 7 p.m.
Monday, June 13: Delegates depart
District board meets
Convention concluded
Other Planning Items:
Hotel food costs will increase at least 3 percent
Number of registrants for planning (75-80)
Final AV costs must be determined (hotel is changing companies)
Theme may be changed since we are past our 125th anniversary
Break-out sessions Sunday following close of business to be determined by President/District board
We will have a convention journal with advertising opportunities
Convention merchandise will be limited.
Other details to be discussed/considered as we move forward
Delegate and non-delegate pricing; individual pricing for Friday evening, Saturday lunch, Sat. lodge event and Sunday banquet
The location of the Friday evening welcome reception has changed because the area is being redeveloped.
*Note: this is the second weekend in June compared to the 2020 date of the first weekend in June.