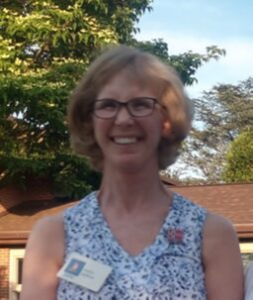 Dear Lodge Secretaries,
Below is more information for your Spring 2022 work as secretaries. If your lodge has elected delegates for the convention, make sure that you complete the Delegate Reporting Form (see below) as soon as possible. Write whether the delegates are attending in-person or virtually. Tell your lodge delegates and non-delegates to have their registration packets sent to the convention committee prior to May 1. Even virtual delegates must complete a packet, and their delegate price is $100. All information is below and on www.3dsofn.org under Convention.  Tusen takk for all that you do for Sons of Norway. Have a nice Paske and Syttende Mai.
Sincerely,
Jeanne Addison, District Three Secretary
JLAnorge@aol.com, (717)793-7428, 1574 Rosewood Lane, York, PA 17403
Location of Forms and Deadlines
Sons of Norway website www.sofn.com
Log In/ Member Resources/ Lodge Leadership Resources/ Administrative Resources/ Lodge Forms or Governance
Third District website www.3dsofn.org
Go to "Download important documents and forms"
Both websites have plenty of other great information, such as the Third District's TDT (Third District Today). Please acquaint yourself with them. You can find a good list of yearly important deadlines for Lodge business on the Sons of Norway website www.sofn.com  at Log In/Member Resources/ Lodge Leadership Resources/ Administrative Resources/ Important Deadlines.
IMPORTANT 2021- 2022 DEADLINES:
April 1, 2022 – Elected lodge delegates to the June 2022 District Lodge Meeting/Convention must be reported on the Lodge Delegate Reporting Form (see www.3dsofn.org). Mail, scan, or send a photograph of the completed form to me, the District Secretary, with 1 or 2 lodge officer signatures. Because of covid, 1 signature has been deemed enough by Sons of Norway legal counsel.
Mar – April – District Board Candidate Applications completed, if running for a District Board position. See below.
March 25, 2022 – Deadline for resolutions to be sent to District Secretary.
April 30, 2022 – List of deceased lodge members' names due to the District Secretary and Zone Director for upcoming Convention Memorial Service. Include those who died between March 2018 – April 2022. See below.   
5-year Lodge Anniversaries in 2022:
Fredriksten – Feb. 12, 110th
Suncoast – March 5, 45th
Troll – April 8, 55th
North Carolina Vikings – April 20, 15th
Dovre – May 27, 100th
Hampton Roads – July 1, 50th
There will be an anniversary party on Saturday, May 21, Sheraton Norfolk
Waterside Hotel, 5:30 pm. Contact Lodge President, Lenny Zingarelli, at
(757) 636-2045 or lzingarelli@verizon.net  for more information.
Norden – July 14, 85th
Nor-Bu – Sept. 19, 80th
There will be an anniversary celebration on Sunday, Sept. 11, 2022, at Picotinni Arsenal. $60 tickets. Contact Audun Gythfeldt at audun99@ptd.net or 570-646-3817 for more information.
Bernt Balchen – Sept. 22, 45th
Norge – Oct. 20, 95th
April is Charitable Trust Month
The Third District has a Charitable Trust. It provides monetary help to those Sons of Norway members in need. There is an application that must be completed in order to be considered for financial help. Plenty of good information about the history of the Trust, how individuals and lodges can donate, and more can be found at the Third District 's website www.sofn.org under Charitable Giving.  Peter Hanson of Norumbega Lodge is the Charitable Trust Director.
2022 Third District Directories and Updates
Thank you for completing the D-63 Officer Update forms much earlier this year. It really helped me create the new Directory. All directories were mailed, so hopefully your lodge has received them.
Please make the following changes in your directories:
Pleasant Point Lodge has a new treasurer due to Randi Kvalo's passing. The new treasurer is Vivian Egeland and her contact information is  1 Como Court, Manchester Township, NJ 08759, 732-408-0446, avegeland@yahoo.com.
Norge Norsemen (satellite lodge of HamptonRoads) has a new vice president. Remove Elaine Norman ( claybank@cox.net) and put in Melody Loftheim, 111 Adams Street, Williamsburg, VA 23185, Kmloftimey2@gmail.com.
Norsemen Lodge. VP Edith Munch passed away.
Anne Haugland, the President of Hudson Valley Lodge, will be moving to Norway. Vice president Loren Johannessen will take over running the lodge.
Applications for New District Three Officers for June 2022-June 2024 Term
The Nominating Committee of District Three will be taking applications and suggestions from you for anyone you know who might be a good candidate for the Board.  Anyone who would like to be on the District Board must be 18 years old, be a member in good standing (current on their paid membership), and own a Sons of Norway Insurance or annuity product. Applications can be obtained on the Third District website, www.3dsofn.org , from a member of the Third District Nominating Committee( Barbara Berntsen, 10 Pershing Avenue, Valley Stream, NY 11580,  barbarajb1230@optonline.net), or on the Sons of Norway website.  The Sons of Norway website allows you to complete it online, then print out, but it is a little tricky with the blank lines. You can backspace and delete the blank lines as you go.  Now is a good time to think about whether you or others would like to contribute to our District's Board. New Board members are installed at the June 10-12 District Lodge Meeting/Convention in Jacksonville.
Reporting and Registration of In-person and Virtual Delegates and Non-Delegates
At this point, the Convention is scheduled to be an in-person event with a virtual option for those who require it. Information about the events and registration can be found on the Third District website, www.3dsofn.org. Recently, a package price for virtual delegates has been set by the Third District Board at $100/person. This was done to offset the sufficient A/V costs in providing a professional ZOOM meeting experience.
By the end of March, your lodge should have elected its delegates. After that, three important things need to be done:
Complete the Delegate Reporting Form after the lodge election of delegates and as soon as possible. The form and instructions are on www.3dsofn.org under Forms and Documents. The form indicates that it must be signed by both lodge president and lodge secretary, but Sons of Norway's counsel, David Ness, said that 1 signature will suffice during the pandemic. Please print neatly and be accurate. Mail, scan, or photograph and send to me at JLAnorge@aol.com or Jeanne Addison, 1574 Rosewood Lane, York, PA 17403. Please write in-person or virtual next to the delegate's name.
Have your delegates complete Registration Packets and other papers listed under Convention on 3dsofn.org. Packets and checks are due to Kent Larson in Jacksonville by MAY 1. If virtual, write "virtual" on the packet and send $100 instead of the $275.
Have your delegates participate in the one short Zone Caucus meeting ahead of the Convention. Delegates will be contacted by their Zone Director about this and will be sent Convention resolutions by email to review prior to the Zone Caucus meeting.
Writing Resolutions for the 2022 District Lodge Meeting at the Convention
There is a template form and instructions that must be used to submit any resolution a lodge would like to see brought to the local Zone Caucus Meeting and then possibly to the District Lodge Meeting. This template helps to make all resolutions consistent in format. A deadline date for submitting resolutions was March 25, 2022.  No more are being accepted.
2022 District Lodge Meeting and Convention
Mark your calendars. The date has been set, and conventions are always fun and a great way to meet other Sons of Norway members!
Here is a welcome letter and update from the convention committee:
2022 District 3 Convention
June 10 -13, 2022*
(Friday – Monday)
The members and leadership of the award-winning Gateway to Florida Lodge in Jacksonville, FL, are pleased to host the 2022 District 3 Convention.  We are no strangers to planning and implementing conventions, having successfully hosted the 2014 International Convention, only the second time for a Florida lodge to do so in Sons of Norway history.  We have a strong and diverse membership and have been recognized several times as the District 3 Large Lodge of the Year. We are consistent performers in membership growth and retention and have achieved SON recognition in many membership campaigns.  We also have a very active Viking boat program participating in the long-running Florida Regattas and in many annual Light Parades held in north Florida, which have given both our lodge and Sons of Norway exceptional visibility and name recognition.
Since the 2020 district and international conventions were suspended until 2022 because of the world-wide pandemic which necessitated extensive lockdowns of businesses, we met with the hotel in the fall of 2020 to revisit plans for 2022. We continued frequent communications with District President Kathy Dollymore and our committees and key volunteers are in place.  We have re-selected the Doubletree by Hilton Jacksonville Riverfront situated on the banks of the St. Johns River in downtown Jacksonville.  As stated in previous communications, the hotel has 293 well-appointed rooms with walkout balconies, including 33 suites; 100 percent non-smoking; wireless high-speed internet access available throughout the hotel; 40-inch flat panel television in each room; Crabtree & Evelyn bath products; 24-hour fitness studio; outdoor riverfront pool; several dining options including Ruth Chris Steakhouse; a lobby lounge and many other amenities.  Bellmen, valet, and self-parking are available. The hotel does not have a shuttle, so those flying into the Jacksonville Airport will have to use Super Shuttle or another car service.
Room rates remain the same: standard, $124; riverfront, $144; Jr. Suite $164.  The current tax rate is 13 percent.
Parking: The daily self-parking rate of $12 has been waived to zero; daily valet parking is $20 plus 7 percent tax.
Tentative Schedule
Thursday, June 9: District Board arrives
Committees may arrive
Friday, June 10: Delegates arrive
District Board meets Friday at 1:00 pm. * this time was recently set
Golfing provided either Thursday or Friday morning depending on interest
Memorial Service at 5 p.m. (hotel)
President's Welcome Reception/Evening 6:30-10 p.m. (hotel/poolside)
Sat., June 11: Business session from 8:30 a.m. – 4:30 p.m.
AM & PM coffee breaks with Scandinavian goodies
Lunch in Ruth Chris steakhouse (included in registration)
Lodge event
Viking Auction
Sunday, June 12: Business session continues, 8:30 a.m. – until business is concluded.
AM coffee break with Scandinavian goodies
Lunch –on your own
Installation 5 p.m.
Reception (cash bar) 6 p.m.
Grand Banquet 7 p.m.
Monday, June 13: Delegates depart
District board meets
Convention concluded
Other Planning Items:
Hotel food costs will increase at least 3 percent
Number of registrants for planning (75-80)
Final AV costs must be determined (hotel is changing companies)
Theme may be changed since we are past our 125th anniversary
Break-out sessions Sunday following close of business to be determined by President/District board
We will have a convention journal with advertising opportunities
Convention merchandise will be limited.
Other details to be discussed/considered as we move forward
Delegate and non-delegate pricing; individual pricing for Friday evening, Saturday lunch, Sat. lodge event and Sunday banquet
The location of the Friday evening welcome reception has changed because the area is being redeveloped.
*Note: this is the second weekend in June compared to the 2020 date of the first weekend in June.
2022 International Convention Update
International President Ron Stubbings has announced that this convention will no longer be held in-person in Eagen, Minnesota. Instead it will be held virtually on August 31-Sept.1. To be voted for an International Delegate, you must attend the Third District Lodge meeting/Convention and be nominated by your Zone.
 Fraternal Funds
Lodges in good standing received a one-time gift of $100 during 2021 from the Third District. The District is asking every lodge to provide a brief statement and receipt showing some cultural expense that the lodge incurred during the 2021 year of Covid. This is for the District's Fraternal Funds records. If your lodge has not done so, please send the information to Jeanne Addison, JLAnorge@aol.com, 1574 Rosewood Lane, York, PA 17403. The expense can even be room rental in order to hold a meeting during Covid!
Also, think about whether your Lodge would like to apply for other Fraternal Funds. These funds are given for lodge cultural activities that have already occurred and are voted upon at the Fall and Spring Third District Board Meetings.  The next time the Board will vote on requests is the first weekend of October 2022.  The Fraternal Funds form is located on www.3dsofn.org under Documents and Forms. Receipts must accompany the form.  Any lodge cultural expense, even the cost of a Zoom contract, can be reimbursed partially or fully by Fraternal Funds. Please have the application and receipts sent to the District Secretary by September 20, 2022.
Lodge Officers Must Be in Good Standing
According to Sons of Norway, all lodge officers must pay their current membership dues to continue being officers.  Check your membership list, which is found on your profile page at the Sons of Norway website, to see if any of your officers are not up-to-date on their membership fee.
Paper Lodge Membership Applications Need Correction
On printed, paper lodge membership applications, there is a section requesting a credit card number.  Cross that section out on your forms if your lodge still has some paper applications.  It is no longer to be used.  The only way that new members can pay their membership dues by credit card is by going to the Sons of Norway website and registering online. This change is being done for credit card security reasons. If a new member or renewing member wants to use a paper application, they must write a check payable to "Sons of Norway" and cannot pay by credit card.
More on New Membership Forms
Please remind members to provide their member number to those they invite to join, so that Sons of Norway can recognize this accomplishment with a certificate and limited-edition 2021 Recruiter Pin. Enrollment forms are available from Sons of Norway headquarters and online. For online form access, first login at sofn.com, then go to Lodge Leadership Resources and continue to Membership Forms. New members of nonvoting lodges may also sign up directly at sofn.com.
Tubfrim
The program continues, but there will be no prize travel vouchers as in the past. The Third District's Tubfrim Chairperson is Kjell Kittilsen. You can reach him by mail at 871 70th Street, Brooklyn, NY 11228 or by phone at 718-680-4684. The Sons of Norway website, www.sofn.com, has information about Tubfrim.
Sons of Norway Foundation
Emily Stark is the new staff member at Sons of Norway in Minneapolis working on the Foundation. Dirk Hansen of Southern Star Lodge in Myrtle Beach is the Foundation Director for the Third District. He can be reached at hansenoaks@lowcountry.com. This past year was a very good year for fundraising by the Foundation. Information and scholarship deadlines can be found at www.sofn.com.
Change in Governance in Sons of Norway
*Adapted information for all lodges from District President Kathy Dollymore's statement in the most recent Restauration Lodge's Slooper newsletter:
Some Sons of Norway news from Minnesota is that Sons of Norway is changing how it does business from a convention-voting to a direct-voting governance change. The referendum was overwhelmingly voted upon by our International Delegates. This will be announced in the Viking Magazine. Very little will change in normal lodge functioning. We will still vote on officers and conduct business as before. The one change will be in all District Conventions. The goal for District Conventions is to become a "Member Experience", focusing on celebrating Norwegian culture and heritage with time for district updates and lodge leadership development.
Pause on Local Lodge Bylaws Update
Sons of Norway has recently asked lodges to pause in updating Lodge Bylaws because of the changes in governance that are being worked on at Sons of Norway. Good news, you get a reprieve!  If you and your lodge were diligent in the last year, updated your Bylaws, sent them to Minneapolis, and haven't heard anything, just be patient.
Death Notices and District and Zone Memorial Services
If one of your lodge members passes away, please send or have one of your officers send an official death notice to the Sons of Norway headquarters. You will need to go to the website www.sofn.com to
obtain the necessary form. Then Log In/ Member Resources box/ Lodge Leadership Resources/ Administrative Resources/ Lodge Forms/ Notice of Death – Form 10A.
It is wise to print the 4 notices that are shown on one page, because you can use all of them. Send the copies to the following:
Sons of Norway Headquarters, 1455 West Lake Street, Minneapolis, MN 55408.  Include a note saying that you would like the name of the deceased member printed in the In Loving Memory section of Viking Magazine.
Your lodge membership records.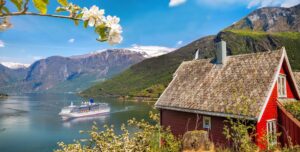 Your lodge's list of deceased members' names and information for your next Zone Memorial Service. This list will be given to the Zone Director or Zone Secretary prior to the Memorial Service.
Your lodge's list of deceased members' names and information for the biennial District Lodge Meeting/Convention where there is also a Memorial Service.
You can obtain the member # and address of the deceased on your Membership lists (after logging in, see your profile on the Sons of Norway website). It is very important that you also take note of the birth date AND "Member Effective Since" date. Keep these dates for the Zone Memorial Service and Convention Memorial Service.
That's all I can think of!  Have a nice day, secretaries. I hope to see you at the convention. I will be stepping down from the District Secretary position after the convention and wish the next Secretary well.
Sincerely,
Jeannie Addison, District 3 Secretary 2018-2022
District 3 Lodges take advantage of Fraternal Funds Windfall
In 2021, the 3rd District Executive Board felt that it would be appropriate to distribute some of its allotted fraternal fund monies to all of the lodges in thanks for all their hard work that went into surviving and thriving during the health crisis.  Here is how some of our Lodges spent their reward:
Henrik Ibsen– Fishing trip for zone members
Hampton Roads– Lodge brochures
Noreg– Genealogy/ Cultural pins and bars
Nor-Bu– Food for Alzhiemers lunch
Nansen– Cultural diversity program
Tampa Bay– Jultrefest room rental
Blå Fjell– Viking Day for Adopt a School
Hudson Valley– DJ for anniversary
Bondelandet– Hershey Handbell concert tickets
Norden– Hardcopy newsletter mailings
North Carolina Vikings– Welcome back meeting expenses
Norsk Carolina– Syttende Mai 2022 expenses
Suncoast– Cleaning expenses for meeting hall
Restauration– 45th Anniversary pins
Brooklyn– "Swedish Meatballs" live in concert
Washington Lodge– Zoom contract
Gulf Coast Vikings– Meeting Hall rental
And lastly: