Princess Ingrid Alexandra of Norway has won the Norwegian National Junior Championship in surfing. The Princess won with 12.83 points in the Norwegian championship which was held at Borestranden beach in Jæren, the western part of Norway. Crown Prince Haakon, Crown Princess Mette-Marit and Prince Sverre Magnus were also present to watch Princess Ingrid Alexandra in the competition.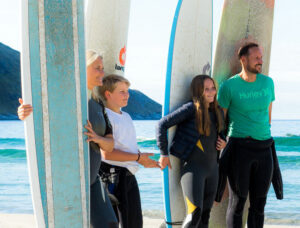 This was the first time there was a separate class for women in the junior category in surfing's national championship. The Royal Court issued the following comment to the Norwegian newspaper VG: "We can confirm that Princess Ingrid Alexandra has won the national final in surfing for junior women."
It is no secret that Princess Ingrid Alexandra loves to surf. When the Princess was confirmed in 2019, she received, from the county governors in Norway, a gift certificate for a surfing course.
In 2017, the Royal Family went surfing together in Hoddevik on the occasion of the opening of the European Championship Eurosurf. Crown Prince Haakon was part of the event committee and in the past has been an avid practitioner of water sports. Prince Sverre Magnus is also keen on surfing.
King Harald has also been an avid athlete for many years and has participated in several world championships in sailing. Moreover, he participated in the Olympics in 1964, 1968 and 1972. In 1987, he also took World Cup gold with his crew upon beating all competitors in the class for track and sea sailing with the boat "Fram X".
Princess Ingrid Alexandra of Norway is the elder child of Crown Prince Haakon and Crown Princess Mette-Marit. She is second in line to succeed her grandfather King Harald V. A member of the House of Glücksburg, she is expected to become the country's second female monarch, after the 15th-century Queen Margaret.
Did You Know?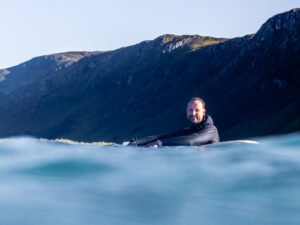 Norway Surf Association (Norges Surf Forbund, or NSRF) was founded in 1985. In 2012 the NSRF became part of the Norwegian Confederation of Sports (NIF), reflecting the sport's growing popularity and significance in Norway.
Crown Prince Haakon got bitten by the surfing bug while a student at UC Berkeley in the 1990s. He is still a keen surfer and was part of the committee planning the 2017 and 2018 European Championships in surfing at Jæren.