December Fra Presidenten Kathy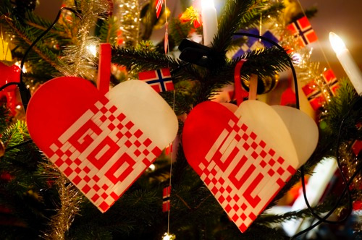 Elections should be over and Lodge officers are organizing their boards for the new year for their role in supporting their lodge and the SON organization as a whole. With new boards, many lodges write goals to precisely define their desired results. Goals help to focus energies on a number of achievement areas. Adopting this practice is an effective and crucial tool for your board.
If you are feeling like me, you may be experiencing a sense of relief that 2020 is nearly over. The amount of uncertainty we all have been facing throughout 2020 is really taking a toll on us. We have been facing a lot of doubt and have been eyeing 2021 with hopes that it will be a better year than the one we have just gone through, understandable that everyone wants to see a return to normal. But I will say that one of the few good things that have come out of this year is that we're interacting in new ways that seem to be working. Zoom (or other virtual online sites) for many of our lodges is working nicely. Members who have not been able to attend a meeting, be it that it necessitates driving at night or being that they live too far away have now been visiting with other lodge members virtually and we're spending less time needlessly traveling.  I'm hopeful that some of these trends will continue in the future.
Some lodges are making the decision to cancel their Juletrefests for this year with the intention of looking forward to a bigger gathering in 2021. Some lodges are offering a "Jul By Zoom." There are lodges that are able to hold a Julfest and are adhering to CDC guidelines. Each lodge will decide what works best for them. You may be celebrating by yourselves for safety's sake but I hope you know you are thought of today and all this season.
A traditional Norwegian Christmas Tree decoration is small paper baskets called 'Julekurver' which are made in the shape of a heart. It's said that the writer Hans Christian Andersen might have invented them in the 1860s. Why don't you try your hand at making some of the baskets for your tree and don't forget to put a cookie in one for Santa! Instructions on how to make the Julekurver are on the website http://www.stavanger-web.com/baskets.php
But no matter how you or your lodge decide to celebrate this holiday season I want to send a special thanks to all of you who have devoted time and effort to the success of this organization. Warm wishes to every member in our Tremendous Third District.
God Jul og Godt Nyttår til alle. Ta være på hverandre. (Merry Christmas and Happy New Year to all. Take care of each other)
Stay healthy, be safe, and be kind!  Kathy