APRIL 3D PRESIDENT'S MESSAGE
APRIL IS CHARITABLE TRUST MONTH Taking Care of Our Own
"To give without any reward, or any notice, has a special quality of its own" Anne Morrow Lindbergh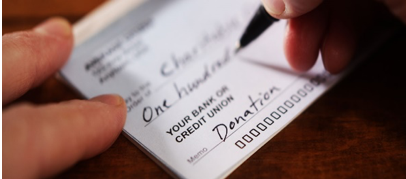 Welcome Spring!  Norwegians have always felt a special fondness for the month of April.  After a long and cold winter, the spring blossoms start to peek through the remaining patches of snow.  First the Hestehov (Horsehoof), small yellow blossoms on stubby stems, then the more graceful Blaaveis and Hvitveis, blue and white flowers with finger-shaped leaves.  The people feel great delight in walking outdoors with regular shoes rather than their heavy winter boots.  The return of the song birds allows for hopeful expectations of warmer weather. Here on the East Coast it is also a wonderful time of the year when snow finally melts, trees begin to blossom and the streets look lively and green again! Even though there might've been a bit of a confusion with Mother Nature, who sent some snow for a rather cold welcome to the new season, we can't wait until temperatures start going up, and we see our areas come back alive once more. Spring comes with the idea of rebirth, rejuvenation, renewal, resurrection and regrowth. Not to be forgotten, it is tax-time. April has also been designated The Charitable Trust fund raising month. Perhaps your tax preparer has told you to try and increase your charitable contributions to help lower your financial obligation to the federal and state governments in the coming year. All contributions are fully tax deductible on both federal and state returns as permitted by law. What legacy would you like to leave to the world? A legacy gift can also be a very practical addition to your financial or estate plan — in most cases, the tax burden left to relatives is lifted significantly. Your professional advisor can show you how giving may actually benefit your family after you are gone. The Charitable Trust needs your continued support. If you can, would you please make a donation to the Charitable Trust. Y our contributions should be sent to the Counselor Peter Hanson, 327 Old Marlboro Rd, Concord, MA  01742   pkhans@msn.com.
The Third District Board held their Spring meeting the first week of March. We have directors traveling from Florida to Maine to attend the meeting sharing their time and talents. They are valued and working toward what is best for the Third District. The board is working hard to be conservative and practical in our dealings. Every member of the board is appropriately stewarding the resources entrusted to it by the membership of our 3rd District.
Some of the discussion concerned the new officers of the board. We are confident they will lend insights and great value to the Board- they, and the officers who have been board members previously, are gearing up for lodge leadership training. Please come out and join in when the training is taking place. Anyone who has wondered "How does this group known as the Sons of Norway actually work and where do I fit in?" should take advantage of the leadership training.
3D has a new Foundation Director, Dirk Hanson, of Southern Star lodge. He also holds the Zone 7 Director position so there he is- taking care of our membership. The SON Foundation has established several categories of scholarships and four categories of grants. The Foundation is focused on the following areas by creating opportunities for higher education as a means for success, showcasing our unique Norwegian heritage to wider audiences, exploring cross-cultural exchanges. and providing humanitarian support to Sons of Norway members who are victims of natural disasters.
Jeg ønsker dere alt godt, God Påske! Kathy