We are proud of the fact that Sons of Norway is an organization for all men, women and children who share a passion for the culture and heritage of Norway. Whether you want to reconnect with our heritage, learn more about modern and historical Norway or meet other people who share your interest in Norwegian culture, we are the right choice for you.
Our web site introduces you to Sons of Norway and District 3, including our District 3 officers who are pictured below. You will find information about our district events and opportunities, as well as membership and financial benefits information. Also, don't forget to visit our blog, where you'll find the latest news from all around the 3rd District.
Please spend some time visiting our web site to learn more about District 3 and what we have to offer!
Below are the newly elected board of directors of Sons of Norway District Three, installed June 9, 2018 at the 65th Meeting and Convention in Hauppauge, New York.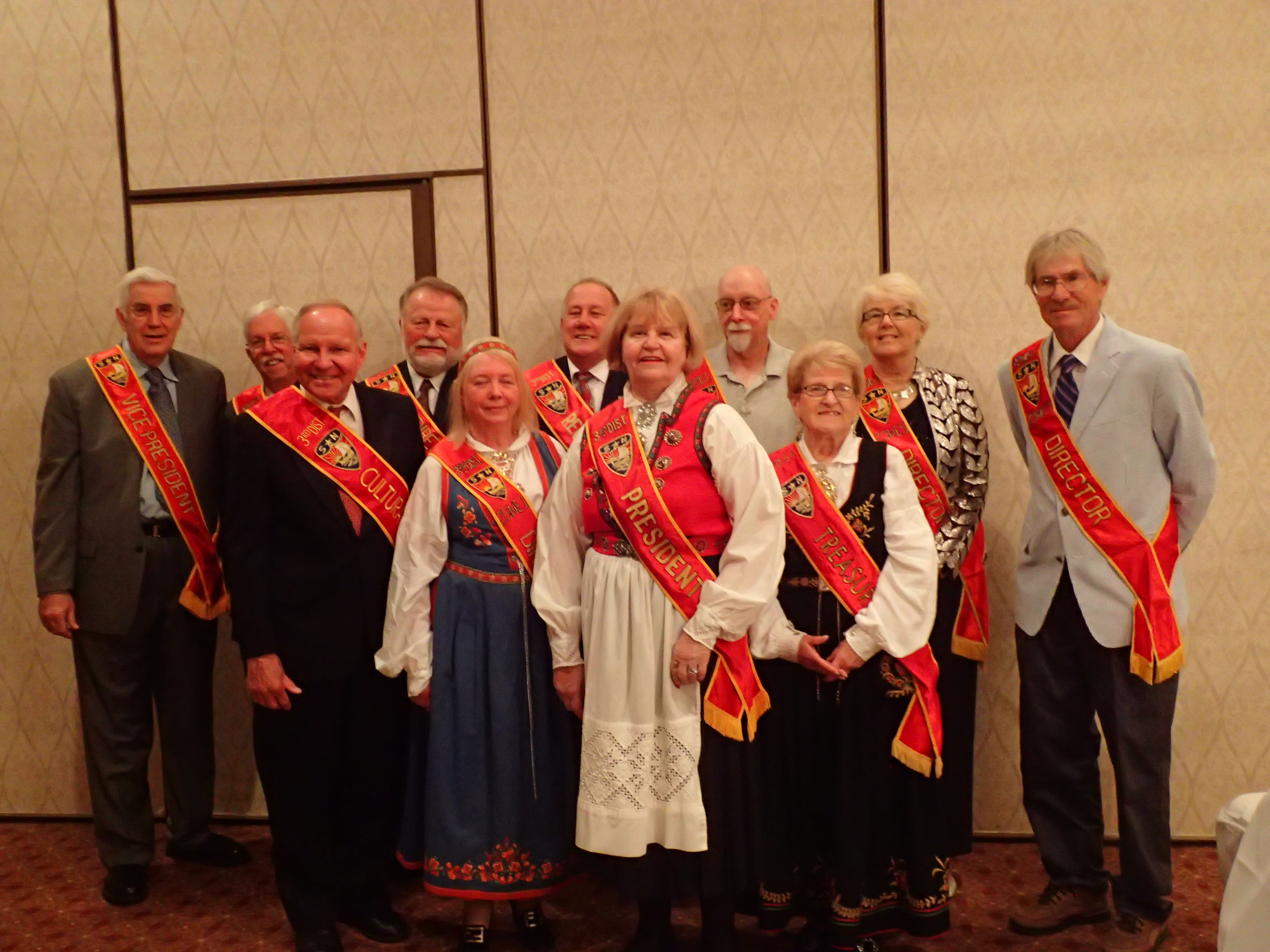 Front row from left: Andy Mathisen, Cultural Director; Elaine Breiland, Zone 1 Director; Kathy Dollymore, President; Kari Williams, Treasurer.  Back row left to right:  Stephen Helmold, Vice-President; Peter Hanson, Counselor; Audun Gythfeldt, Zone 3 Director; Paul Kornbrekke, Sports and Recreation Director; John Foss, Zone 2 Director; Ingrid Hammen, Zone 5 Director Alternate; Dirk Hansen, Zone 7 Director.  Not pictured: Jim Dunagan, PR/Publicity Director; Arne Johnsen, Zone 5 Director.