Fra 3D Presidenten, Kathy Dollymore
APRIL PRESIDENT'S LETTER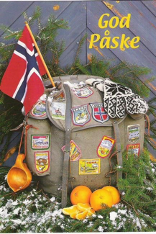 I count my lucky stars every day that I can say I am part of such a wonderful, supportive, and caring organization! Usually, when something disrupts the everyday norm in society, our District comes together and leans on one another.  We have faced things TOGETHER. Our members have supported one another and "rallied the community troops" to care for one another in times of personal struggles. The only difference this time is we have to do all this from a safe distance away; ideally from the safety of our own homes. Being quarantined/ isolated can be stressful and lonely, whether you live alone or have a household of family members.
We have been put through the wringer with this COD-19 Virus and it may not be over yet. My major concern is for everyone to stay safe and healthy.  My daughter works in a major hospital as a medical technician scientist and my granddaughter is a self-employed small business owner. Everyone has been affected. Just be kind, patient and pray for those who are not so lucky as we are.
When I am stressed and I feel like I have no control over the world around me, I try to do something creative. Whether I paint, embroider, knit, or reorganize my closets/books/computer files, I find something that focuses me on a fun task and I discover that I'm not worrying about today, tomorrow, or yesterday. Creative moments can, and do, help you to focus and unwind. It doesn't have to be painting a masterpiece or knitting a sweater; it could be something as simple as doodling using simple pen and paper.
May I suggest while you are staying at home in a safe place you use that time to practice your cultural skills. Whether you want to try a new recipe, learn rosemaling or research your roots, Sons of Norway provides access to a variety of resources.  After signing on look under Member Resources and go to Cultural Programming.

Start writing a history. Write a letter. Netflix has some Norwegian movies. YouTube will show you how to make lefse. Take a walk around the block and breath some fresh air.
Let's all come together (virtually), make some memories, and appreciate what we have. Reach out to those you know who are alone either by phone, text, Facetime, Zoom, etc. and make that connection. And if you feel like you don't have anyone to turn to, please reach out to a lodge member.
Stay home, stay safe and Ta vare på hverandre "Take care of each other"
Fraternally, Kathy Dollymore, 3D President